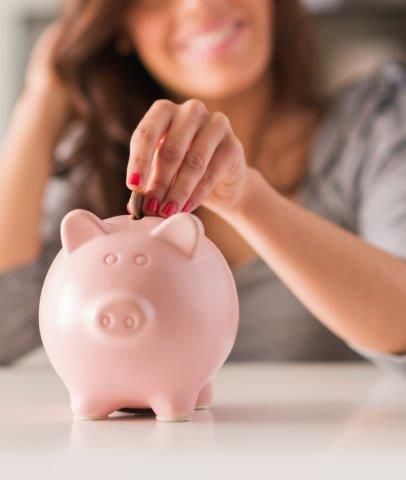 What are savings accounts?
A savings account is a bank account set up for the purpose of creating a financial reserve.
How do they work?
In exchange for the money that you put aside, you receive payment or interest. If you decide to open a savings account, you should better compare the fees and returns on savings accounts offered by different banks. The Savings Account Simulator (French - Dutch) will help you make that comparison.
With the Savings Account Simulator (French - Dutch), you may get an estimate of the return on your savings or calculate how long it will take you to meet a given savings objective.
There are many kinds of savings accounts. Some of these are: conventional savings accounts, children's savings accounts, savings accounts for babies, and security deposit savings accounts.
What rules apply to savings accounts?
Most savings accounts operate on the basis of an obligatory basic interest, and a loyalty premium for amounts that remain untouched for at least a year. These are regulated savings accounts.
These regulated savings accounts also have a separate tax status for the income received from savings. There is no tax to pay on this variable income up to a certain amount.
The money on a savings account comes under the deposit protection scheme. This means that the Deposit and Financial Instrument Protection Fund intervenes if a bank is no longer able to meet its obligations.
What is the FSMA's role?
Every savings account has an information document. This document provides an overview of the conditions that apply to the savings account. For example, it contains information on the calculation of interest and costs.
For every savings account, the FSMA examines whether the information document and the advertisements adhere to the legislation and regulations in force.
Where can you get more information?